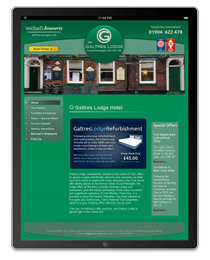 Simulant brings you 'Design Your Website'
This DIY website building service is brought to you by Simulant (Yorkshire Web Hosting). A UK hosting and website design company with over 15 years experience in bringing web technologies and solutions to our customers.
We work hard for our clients and always listen to their needs and we hear increasingly how our customers want to take more control of their website. Our aim is provide a service with daily support as needed which will enable anyone to build their own website from scratch quickly and easily. With our sitebuilder service you can become a webmaster, website designer or mobile website developer!
Simulant Yorkshire hosting providers also offer domain names, broadband and phone, website design services, online marketing, tourism services and mobile apps. If it happens online, we can help! See our portfolio site at
www.simulant.uk
for more information.
---